| | |
| --- | --- |
| Need Assistance? | |
Try our most frequently asked questions ...
All investment contributions made before 2pm on business days will reflect on your dashboard by the evening of the same day. However, contributions made after 2pm will reflect on your dashboard the next business day.
Your money may not reflect in your account for a few different reasons: (1) Incorrect client number (2) Inaccurate and/or incomplete bank narration etc. If you are experiencing this, please send a mail to
clientservices@axamansard.com
with the evidence of payment for easy reconciliation.
To make a claim, please click on the "make a claim" button on the website. You will be required to provide an estimate of repairs, picture of the damaged vehicle showing the plate number as well as third party details where applicable.
Need Advice?
Chat with our advisor to get products tailored for you
Reach us through any of the following channels
You can also request for a call from one of our Agents, please provide your details below


Our Strategic Objective
AXA Mansard Insurance plc has the strategic objective of becoming the clear and uncontested market leader in the retail insurance market in Nigeria. This will be achieved through a diversified & wide-spread distribution network and also a targeted sales & marketing approach to identified demographics using specific product offerings. These objectives will also be achieved without neglecting our institutional clientele and their representatives. Our company will play strongly across all industries and markets but focus on attaining market leadership in the most profitable product classes and markets.
In 2004, AXA Mansard Insurance plc fashioned a three year strategy which was intended to catapult the company to a top ten position in the industry by 2006. At the time, AXA Mansard Insurance plc was a fringe player; ranked 97th out of 103 insurance companies. The fulcrum of the strategy was the retail market. With a population of over 150 million and a working population of 55% within that, an insurance penetration rate of less than 1% presented a unique opportunity for our company to attain the set objectives.
"As at 2010, AXA Mansard Insurance plc ranked amongst the top 3 insurance companies by market share and became the most capitalized insurance company in Nigeria in 2010. We have also recorded numerous accolades and milestones within the period."
AXA Mansard Insurance plc has consistently leveraged on technology to service our esteemed customers and also, improved on our internal processes thereby reducing our turnaround time. The company has subsequently crafted another 3 –year strategy where we seek to further consolidate our leadership position in the insurance industry.
Overall, the next planning horizon, we plan to further deepen our retail market penetration. We intend to increase the reach of our Financial Associate model and carry out strategic investments. We plan to increase and improve on our relationship with brokers.
Furthermore, we seek to drive the awareness of specific insurance products that will help in attaining our leadership position in the insurance industry.
go to Home Page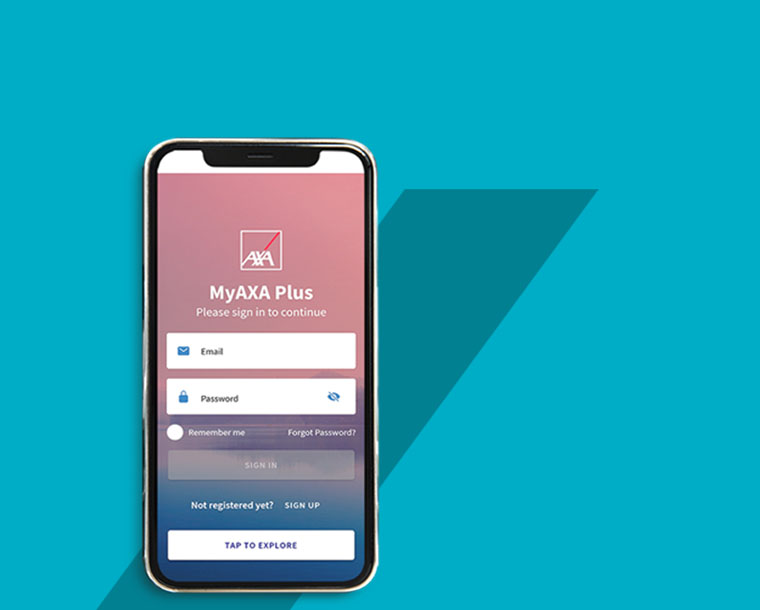 Introducing a newer, faster, more engaging MyAXA app.
Download MyAXA Plus today to do much more.