| | |
| --- | --- |
| Need Assistance? | |
Try our most frequently asked questions ...
All investment contributions made before 2pm on business days will reflect on your dashboard by the evening of the same day. However, contributions made after 2pm will reflect on your dashboard the next business day.
Your money may not reflect in your account for a few different reasons: (1) Incorrect client number (2) Inaccurate and/or incomplete bank narration etc. If you are experiencing this, please send a mail to
clientservices@axamansard.com
with the evidence of payment for easy reconciliation.
To make a claim, please click on the "make a claim" button on the website. You will be required to provide an estimate of repairs, picture of the damaged vehicle showing the plate number as well as third party details where applicable.
Need Advice?
Chat with our advisor to get products tailored for you
Reach us through any of the following channels
You can also request for a call from one of our Agents, please provide your details below

AXA Mansard is an organization where you will get the opportunities to realize your full potential. We take the training and retraining of our employees very seriously, as espoused in our Culture, we value Integrity, we are always focused on our customers, Excellence is our watchword, we are very responsible and above all, we continually innovate to deliver unrivaled, value added services to our customers and return on investment to our stakeholders.
Open positions
Found a role you like? Submit your CV.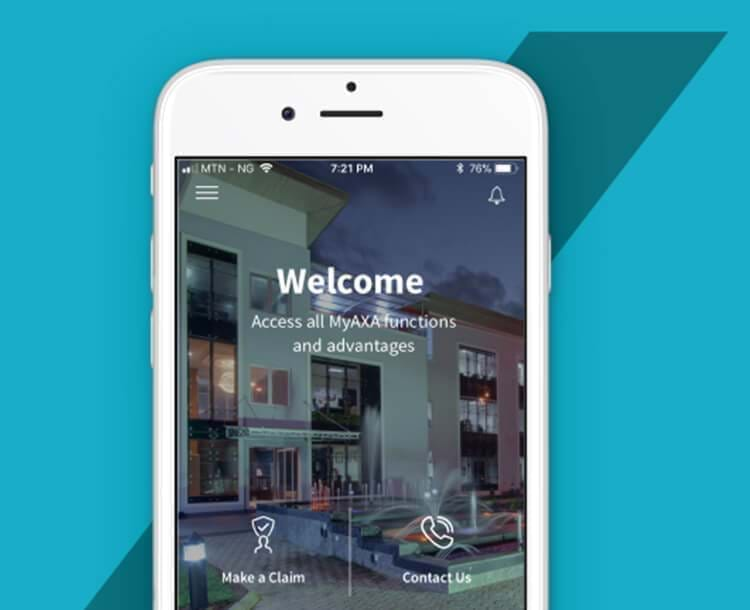 Have you downloaded MyAXA App?
Experience MyAXA mobile app, your one stop non-banking financial platform. A convenient way to purchase and manage your plans.